Follow these directions to add the Course Reserves block to your course and to activate the course.
While the Course Reserves block will appear in EduCat from semester-to-semester you will need to activate your courses each semester.
After logging into NMU EduCat and selecting your course, click the 'Turn editing on' button in the top right corner of your course.

---
Scroll down to "Add a block" on the right-hand side. Select Course Reserves from the pull-down menu.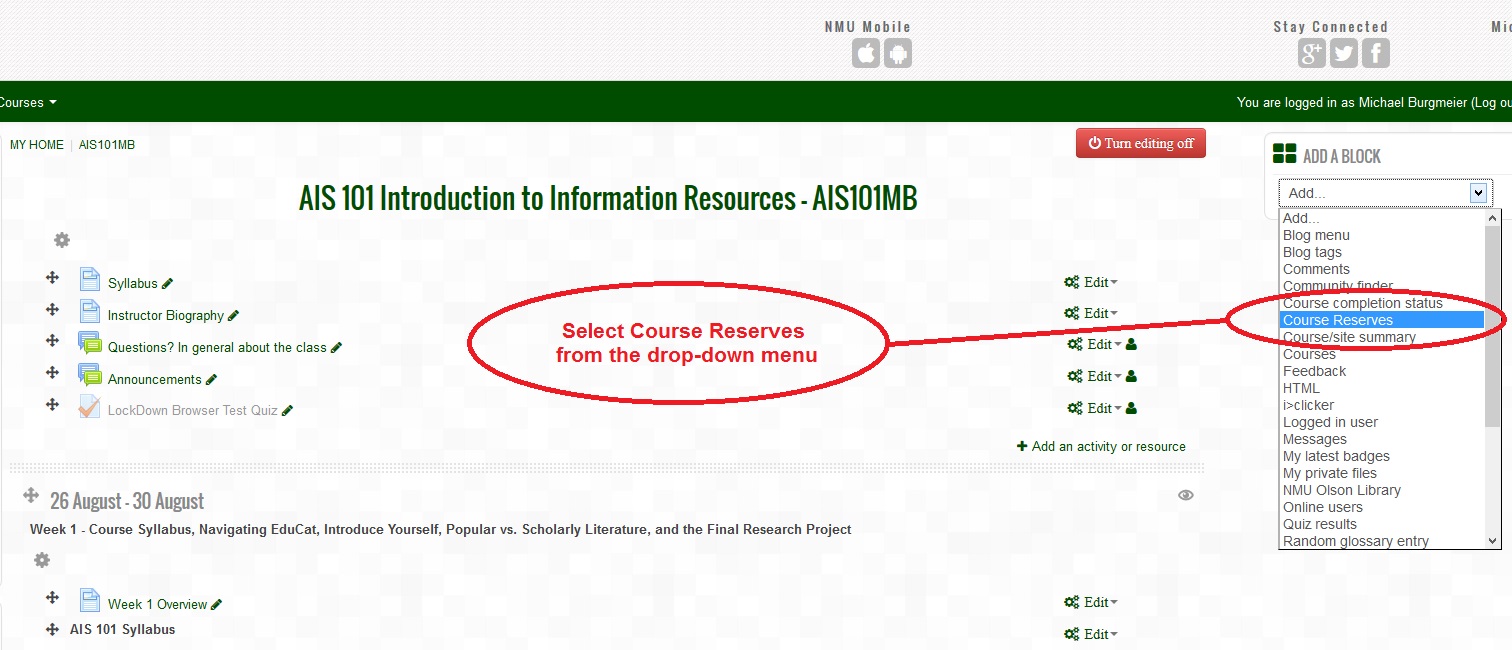 ---
You can move the block up and down or to one side or the other, but not in the middle. To move the block, click the Move icon. When the zones with a dashed border appear, click on the zone where you want the block to reside. The block should appear in the new location.



---
Click the 'Turn editing off' button after you have moved the Course Reserves block where you want it. To "activate" course reserve, click the "View course reserves" link. While the Course Reserves block will appear in a course from semester-to-semester you must "activate" a course each semester.



---
Select your course from the list of current classes.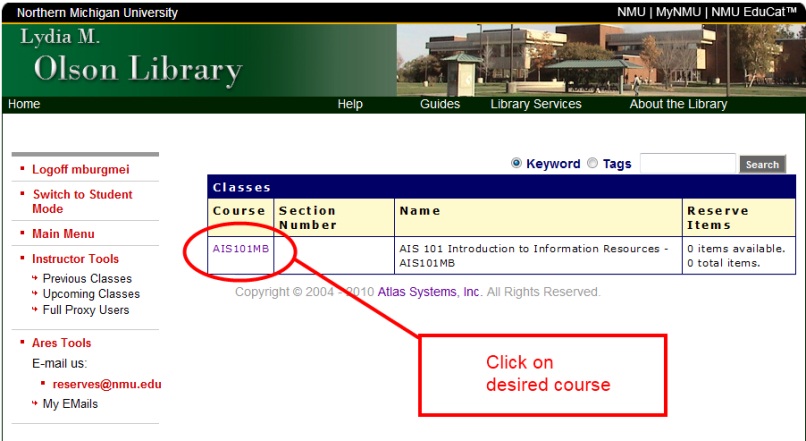 ---
Select the type of material you want to place on reserve and fill out the request form.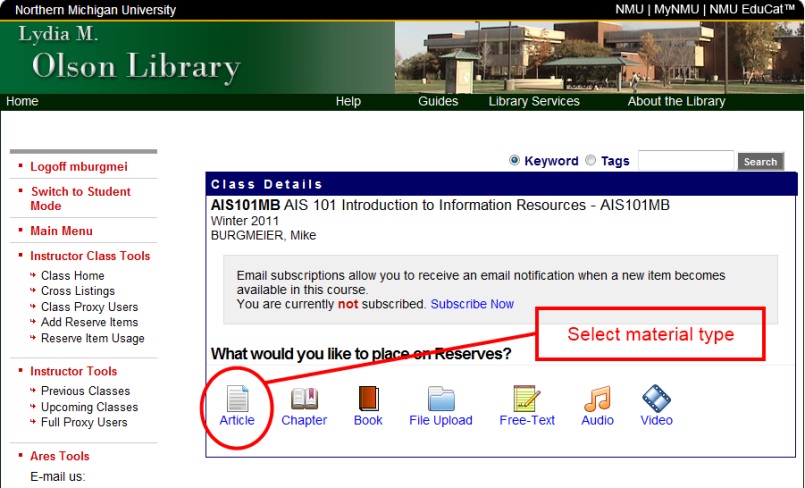 ---
Be sure to indicate how you plan to supply the item at the bottom of the form.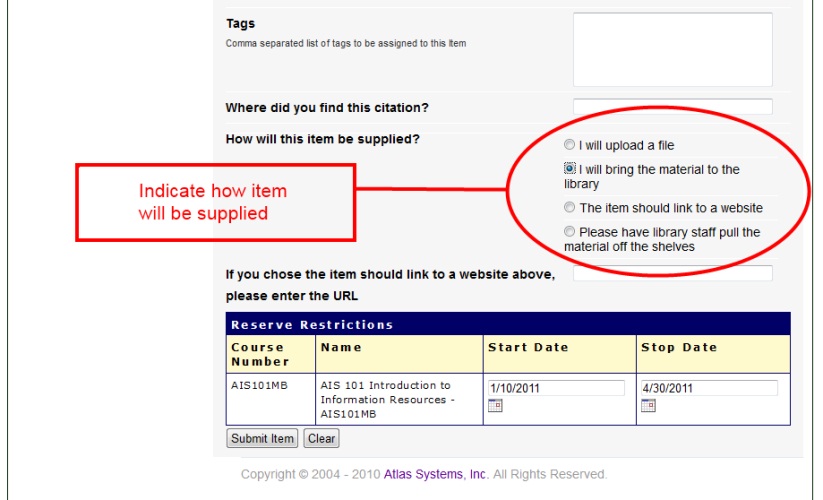 ---
If you would like to be notified when the material has been processed and available to your students, click the "Subscribe Now" link on the Class Home page (see below). You must subscribe separately for each course you have listed.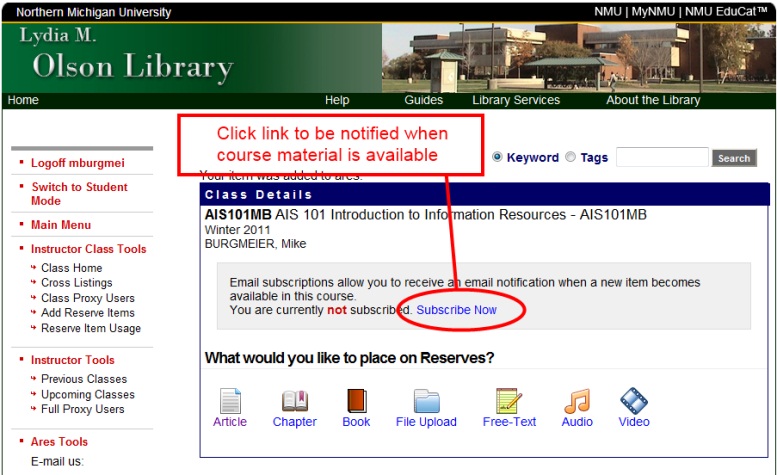 ---
Once your request has been processed you will see a link to the items in the Course Reserves block..



Need Further Assistance?
Contact the Circulation Desk of Olson Library at (906) 227-2250 or email us.